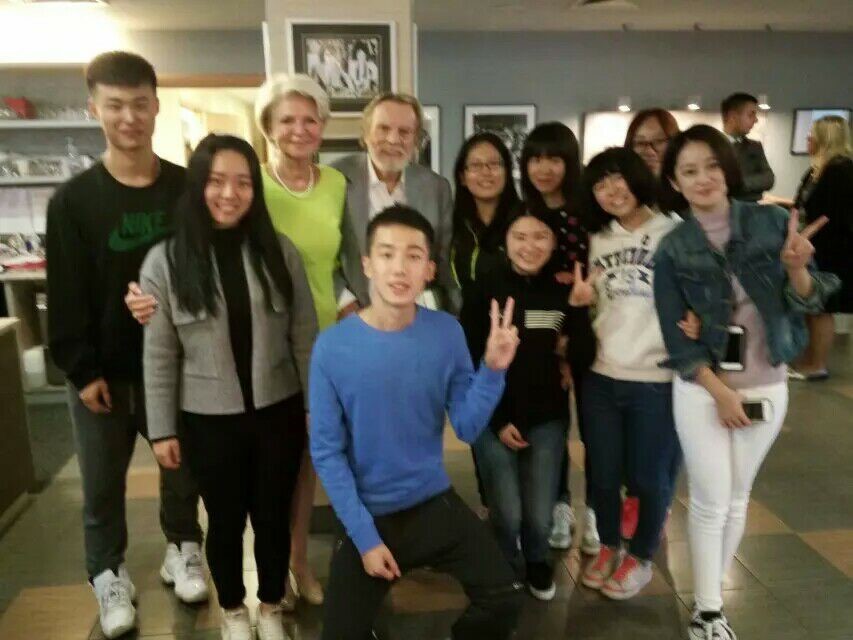 To be honest, coming Serbia to study abroad was not among my plans, but I came here and started to learn Serbian language. I especially want to thank my Chinese school for giving me this opportunity to study here, as well as Chinese Embassy in Serbia and the people from John Naisbitt University for helping us in all aspects of our life here. What I saw here is a completely different world than I was used to in China.
Their teaching method is completely Western-style. When we have lessons we come to school, and sometimes we even have a free day, so we can do anything. In the first trimester we had courses for four days a week. Because we are small group of students (9 of us came from China), our main courses are arranged in the Chinese Center classroom. When we have oral classes, we are together with Serbian students, and we sit across each other, and then a Serbian student is communicating with a Chinese student. If you want to learn at school, you can learn in a quiet study room in the library, but you cannot bring food and drink into it (and this is the same as in our school in China). We are very fond of teaching methods of our teachers, especially Katarina and who is also the Director of Chinese Center, and the teacher Natasa who teaches us Serbian language and culture. They helped us a lot.
The style of teaching language here is more about teaching how to speak, and we speak a lot. This is very different from our domestic style of teaching. Even when we have grammar lessons, we speak as much as possible, so that we can say more and do more in practice. By doing this we acquire knowledge that is easier to remember, what is also more practical. Sometimes we have a lesson at which we learn about something in general, something that is useful in real life, and that is very interesting. On such an occasion you can realize how important it is to learn about the local life.
Serbian food is very different from Chinese, and since I like the "do it yourself" system, I cook a lot. Right now I am especially grateful to my parents who let me start learning to cook early, huh huh. Serbian people like to eat bread and cheese a lot, and there is a wide variety of bakeries, but the bread here is very different…
Accommodation – there are no special foreign student's dormitories here, so students can, if they want, look for an apartment and rent it. John Naisbitt University provided for us a dormitory in which many Serbian students who study here are also currently staying.
As a student studying abroad, I think that the first thing when you go abroad is to adapt here: you need to know about the accommodation, meals, transportation conditions, supermarkets, and basic aspects of life in order to have a good mental state to learn. The second thing is to make efforts to adapt to the organization of the courses, and to adjust to their schedule, their way of teaching and learning. I will continue to work hard to live up to everyone's expectations, continue to fuel!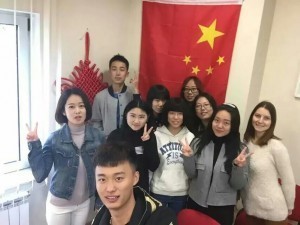 Serbia – photo of the first day in the classroom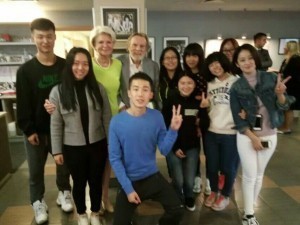 On that day, the school held a welcome ceremony for us; we had a dinner and took a picture with John and Doris Naisbitt (Doris Naisbitt is the University President)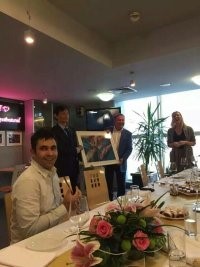 Professor Sun from the Chinese Embassy in Serbia accepts the gift from the owner of John Naisbitt University, Professor Jovanovic.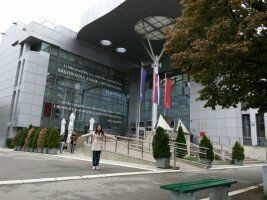 The photo of me at the entrance of John Naisbitt University headquarters.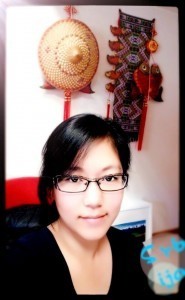 The photo of me in the classroom.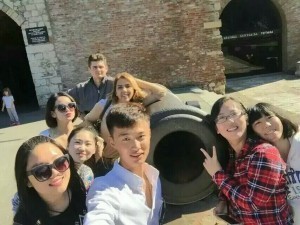 The photo of me with Serbian students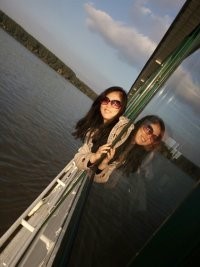 I am in the cruise ship on the Danube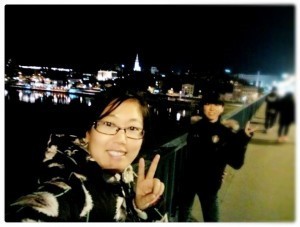 The night in the Serbian capital – Belgrade