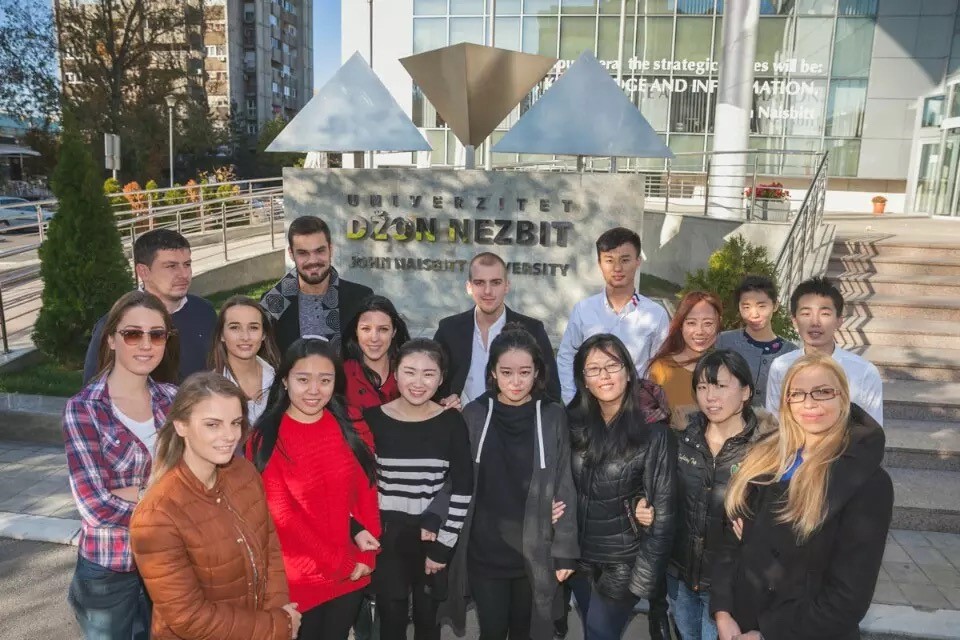 My name is Hu Qingqing (Serbian name Ljubica), and I came from China to study in Serbia. At my Chinese University my major is Business English, but now I am studying Serbian language at John Nesbit University. On September 29th, 2015, nine students from Hebei Foreign Studies University came to beautiful Serbia. When we landed we were a little bit worried if there would be someone to pick us at the airport or not. We were surprised when we saw a woman holding a board with the name of our university, and that was our Serbian language teacher Nataša. It was raining heavily but she was waiting for us. What makes us even happier was that our teacher could speak Chinese.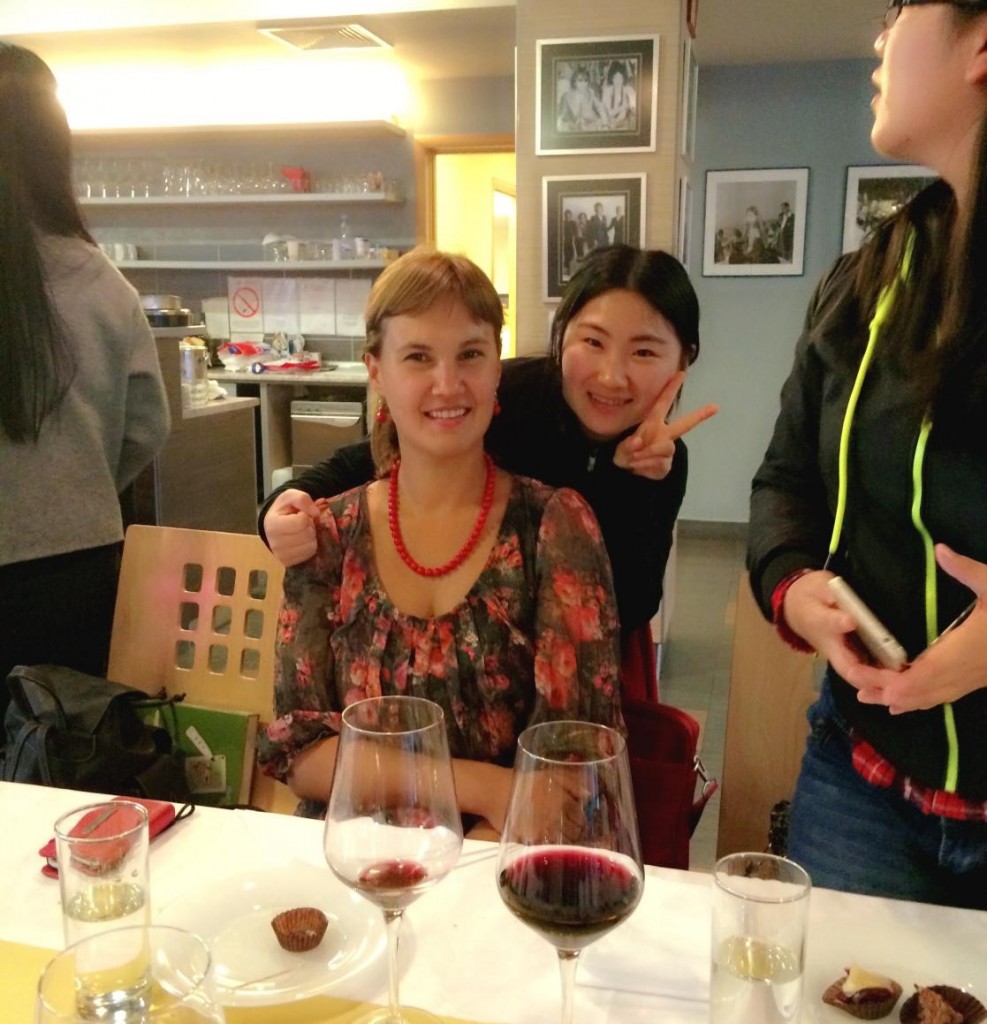 Teacher Nataša and me
Jet lag was very hard for me, and it was very difficult to adjust to it. The first day we did not have a class, but the teacher arranged for us to have Serbian students that will help us finish some administrative stuff. After that we had lunch with the leaders of John Naisbitt University, and the atmosphere was very joyful. We also participated in the opening ceremony of the school year, and the speakers spoke both Serbian and English. English I could understand, but Serbian, of course, I did not understand at all. I was aware that it would be very hard for us (Chinese students) to learn Serbian language.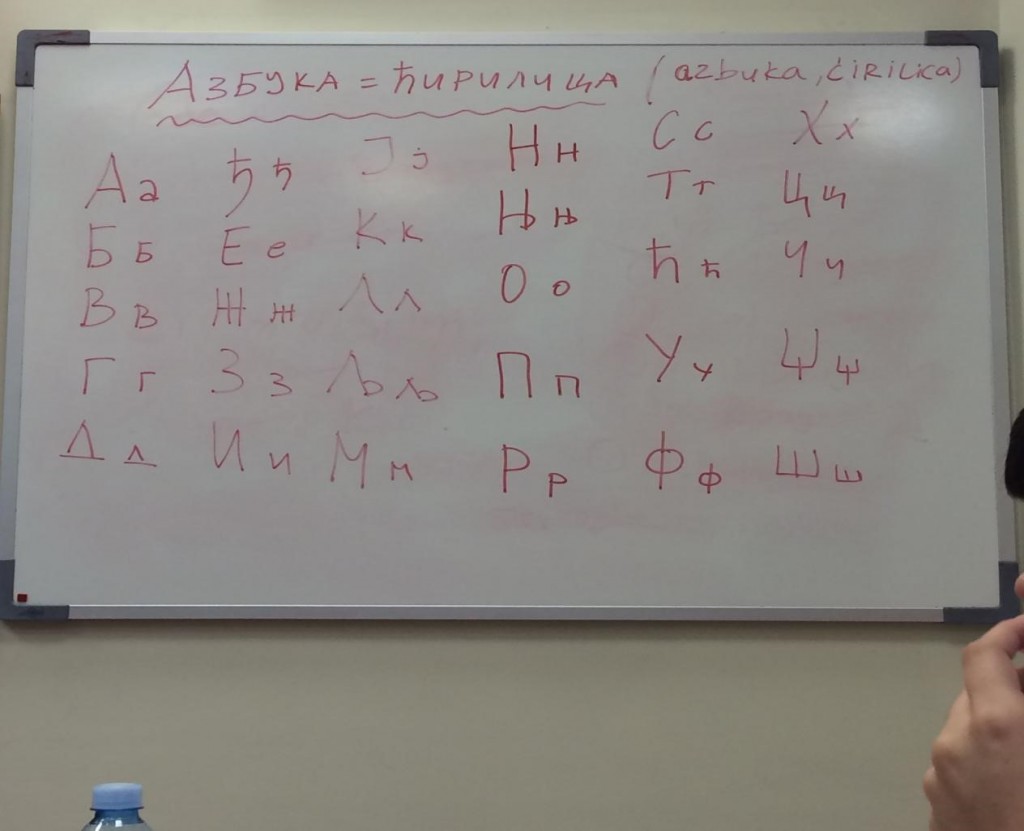 Letters of Serbian language
After a few days, we overcame the jet lag, and our patient teacher Nataša called local students to show us Belgrade, the capital city of Serbia. Belgrade is a very beautiful city.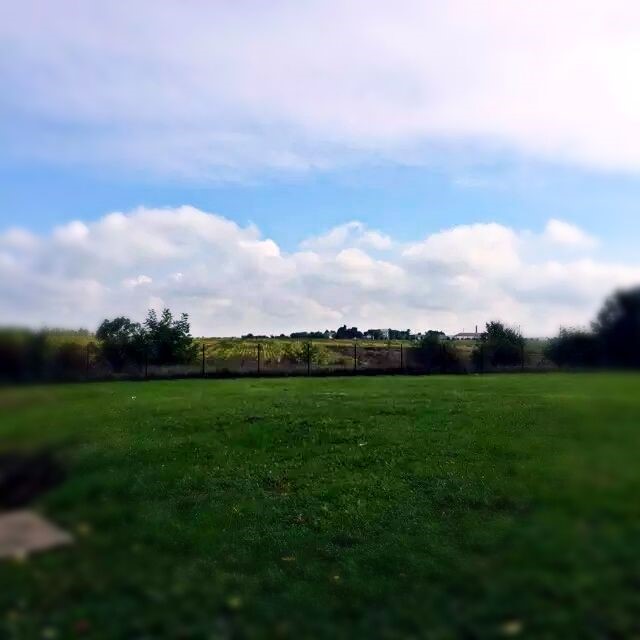 The beautiful Serbia
Even the dormitory where we are living is as beautiful as a villa. Every morning, when I open the window I can see so beautiful green fields that I really have no words to describe them. With my friends I also went to see the river Danube, and the Kalemegdan fortress. From the Kalemegdan you can see the river Danube that is really beautiful. I could not wait to take a photo of the whole scenery. Trees, clear water, blue sky … They were all beautiful.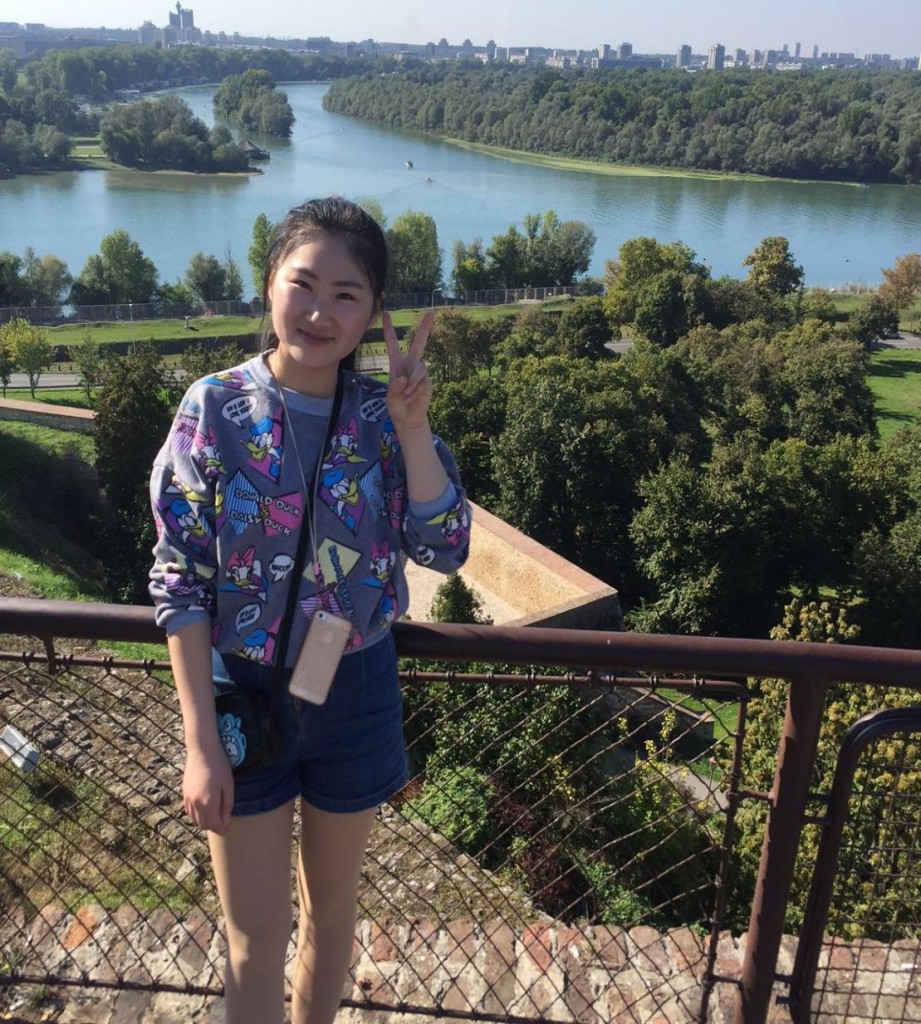 Me beside Danube River
Beautiful things always happen at beautiful places. My colleagues and I were surprised in a positive way with the fantastic nature here, and we almost forgot about the time and started to enjoy beautiful things here in Serbia. We also made friends with many Serbian students.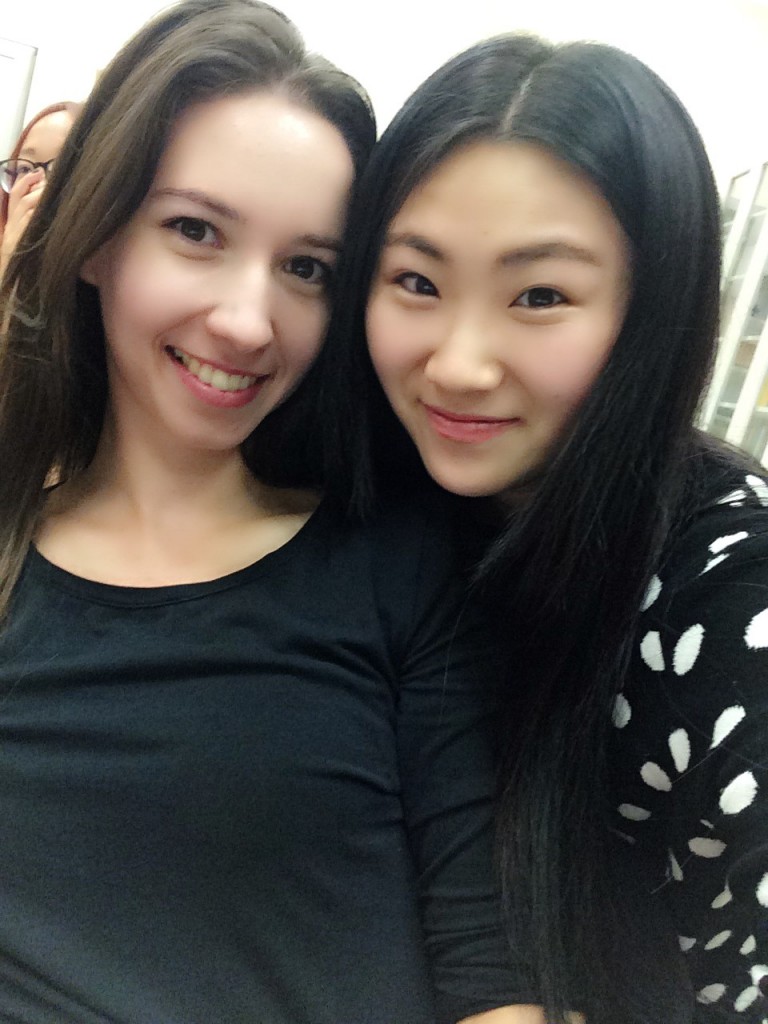 My Serbian friend and I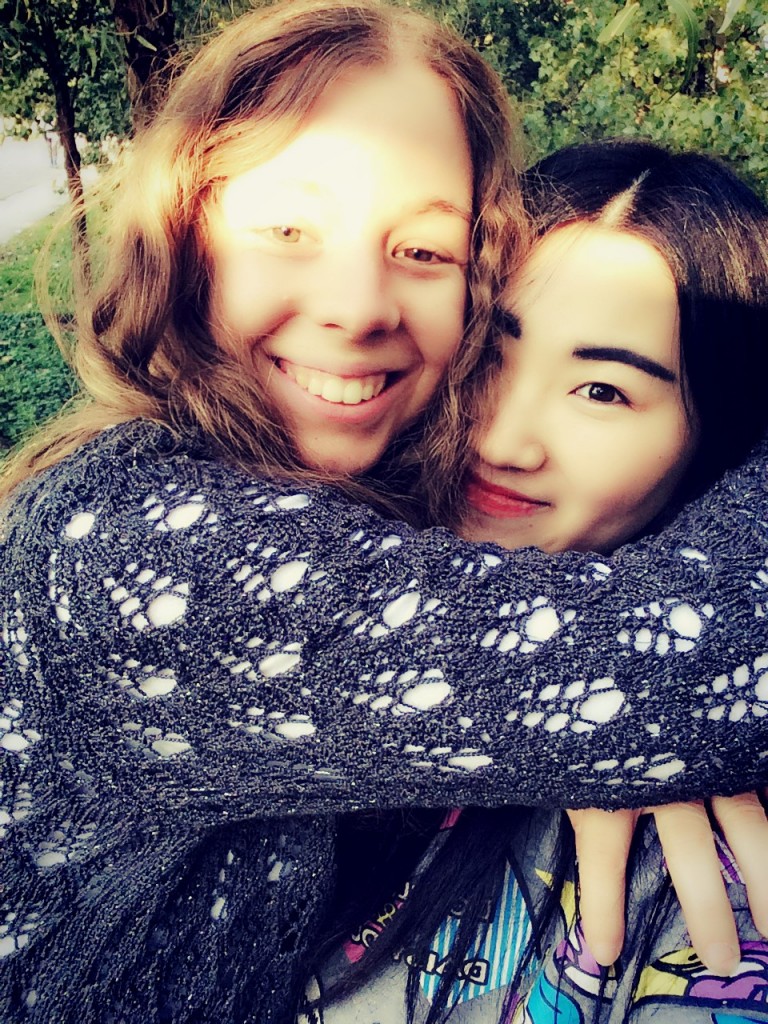 My Serbian friend and I
These are the pictures at the very beginning of our stay here and these are the students that showed us Belgrade. They were very nice, and I will never forget the happy time with them.
It took me only two weeks here to deeply fall in love with this country. Here, unlike China, the rhythm is slow-paced. People have more free time, so we can enjoy our time freely. I can write my diary, listen to music, or simply talk with my Serbian friends, and it feels really cool.
Also, the JN University organized photo shoot with Serbian and Chinese students, and here you can look at some pictures. It was very funny and we laughed a lot!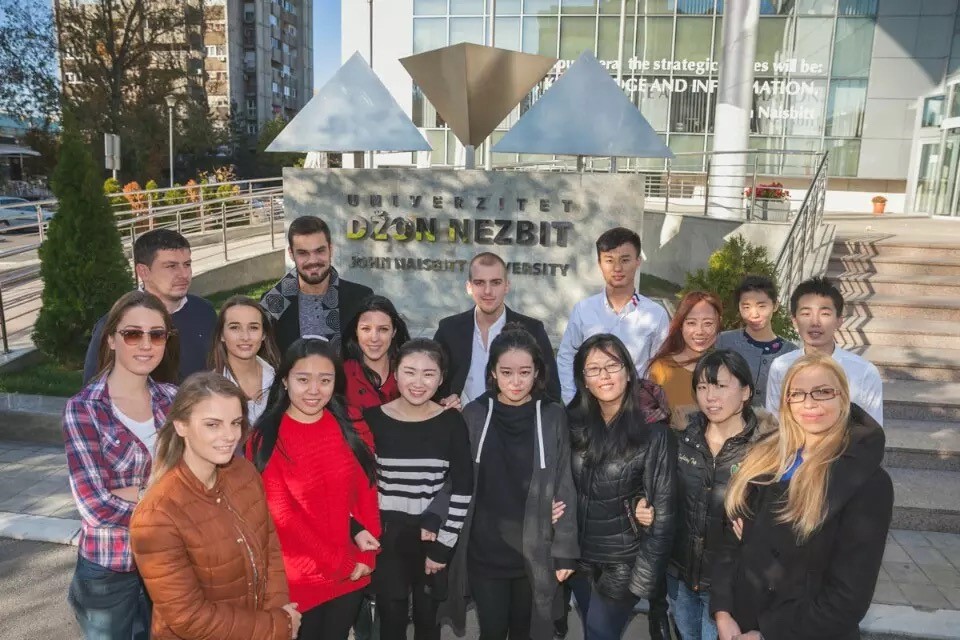 Picture of the students
Recently I visited the beautiful Tower, the so-called Sahat kula. Behind this tower you can also see the beautiful river Danube.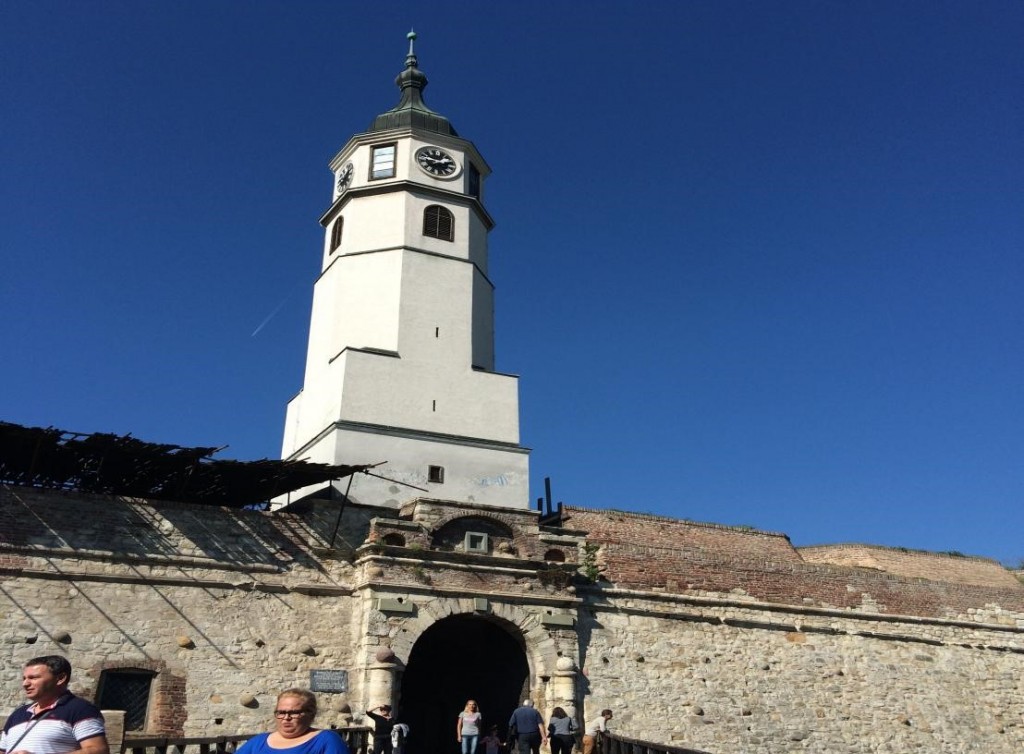 Tower Sahat kula
After almost four months here we celebrated Chinese New Year at the University, and our school held a New Year's party. It was my first time to wear a Qipao, and together with Serbian students we sang some songs, recited them and danced…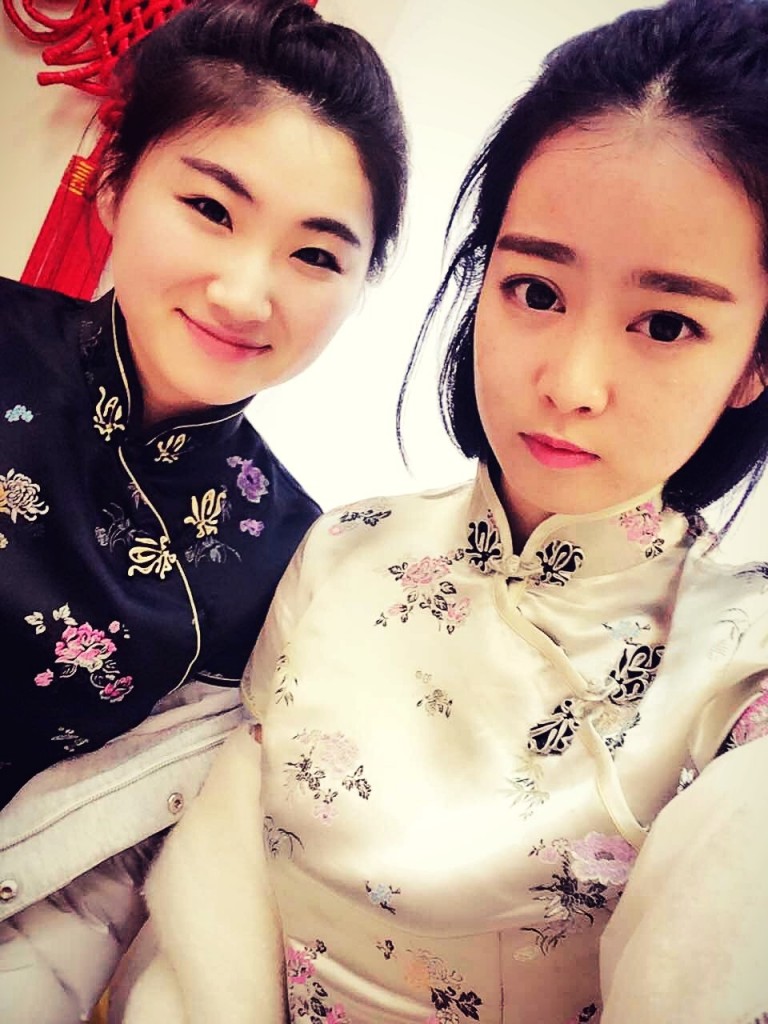 I am wearing a Qipao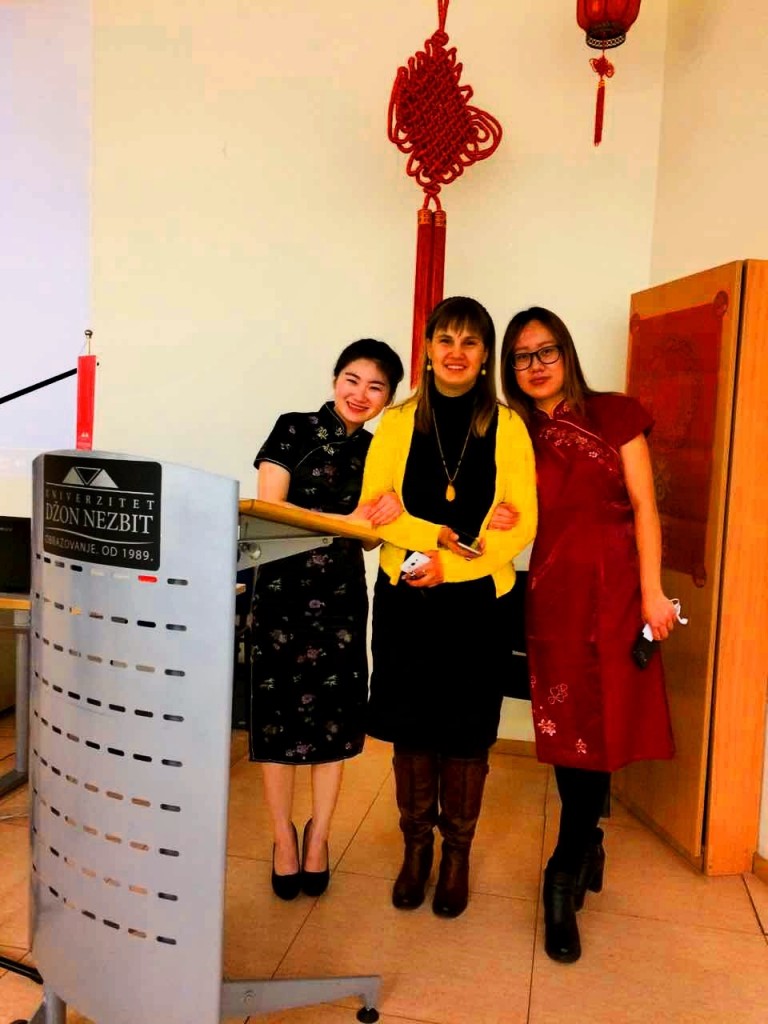 Maša and Ljubica in Qipao together with teacher Nataša
We also went to the Chinese Embassy here in Serbia, they held a cocktail for Chinese New Year, and we all went there and tok pictures with the Ambassador Li Manchang, the teacher Sun Xinquan and Mrs. Sun. We all enjoyed it.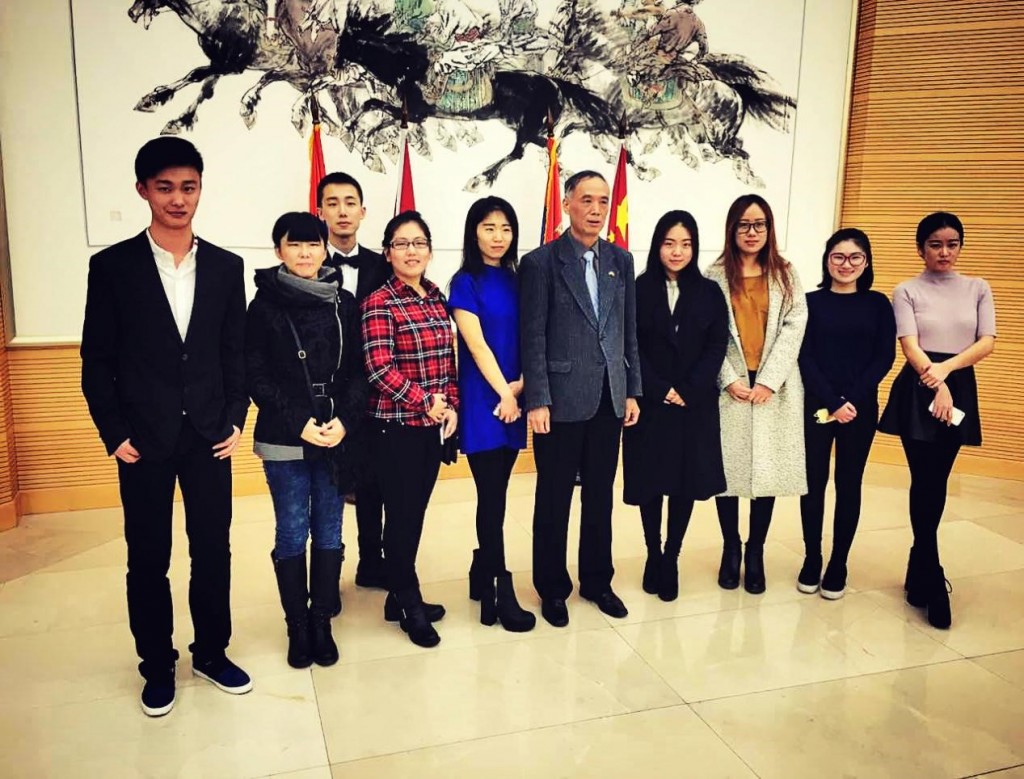 His Excellency Ambassador Mr. Li Manchang together with the students from Hebei University of Foreign Studies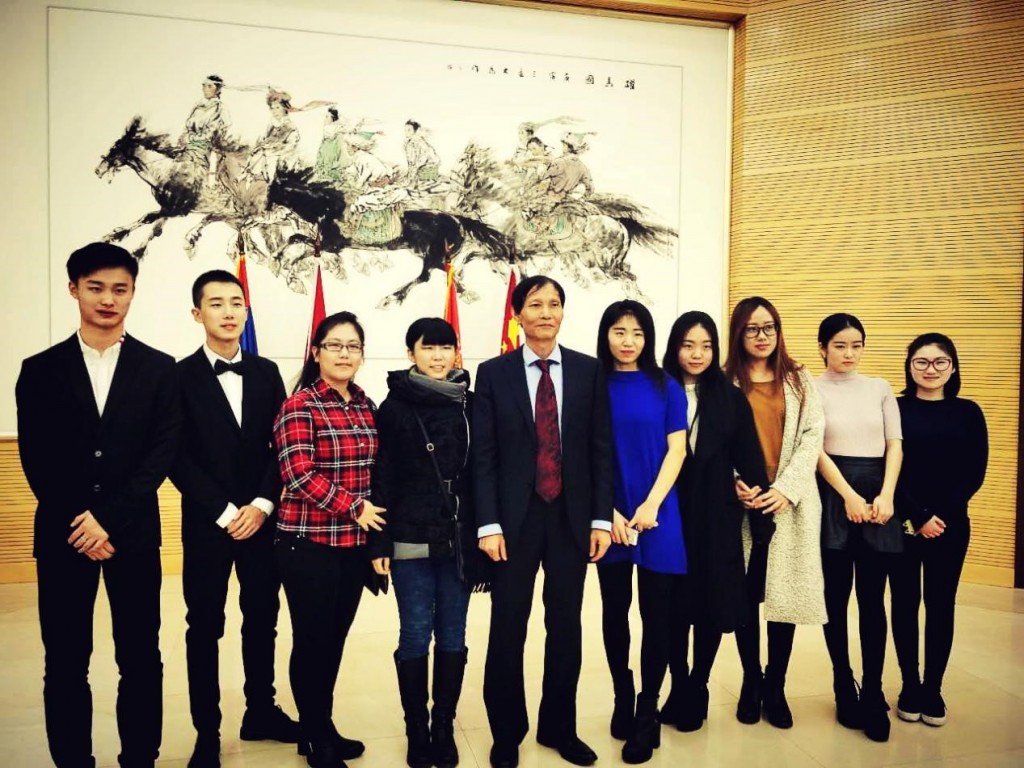 Professor Sun and my colleagues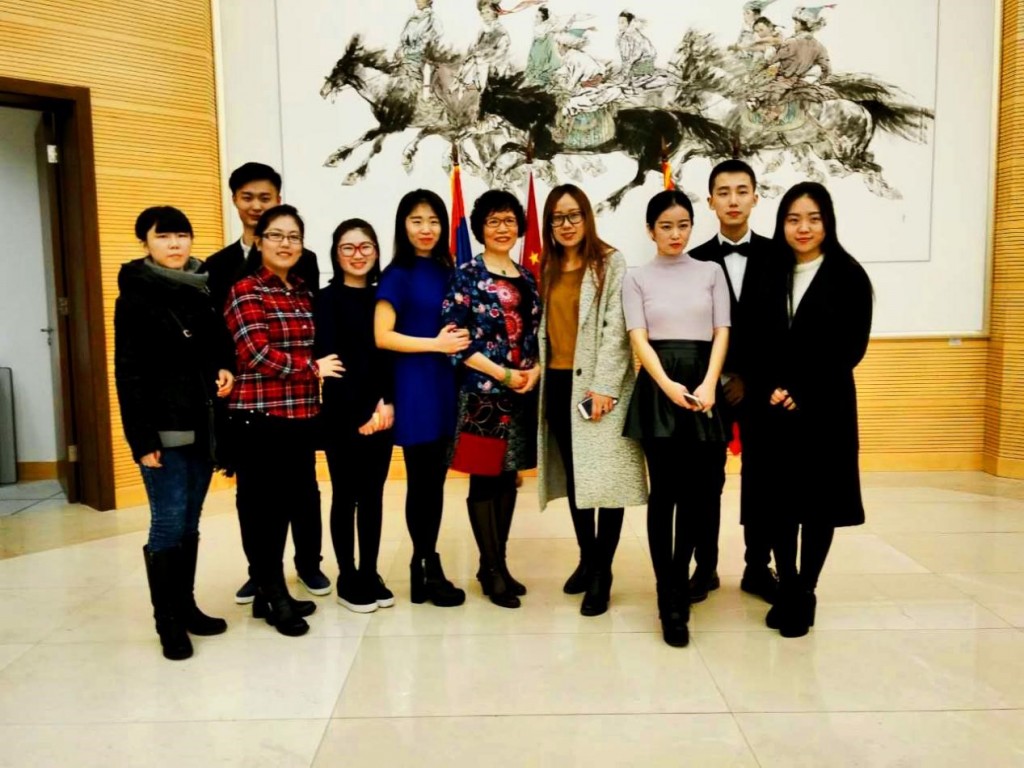 We and Mrs. Sun
Since we are approaching the end of our studies here, and in order to give us some relaxing time, our dear teacher took us to the Serbian karaoke, to support our friendship. We had excellent time there. As time goes by, I am more and more happy because I came here and I will have so many happy memories from studying and living here.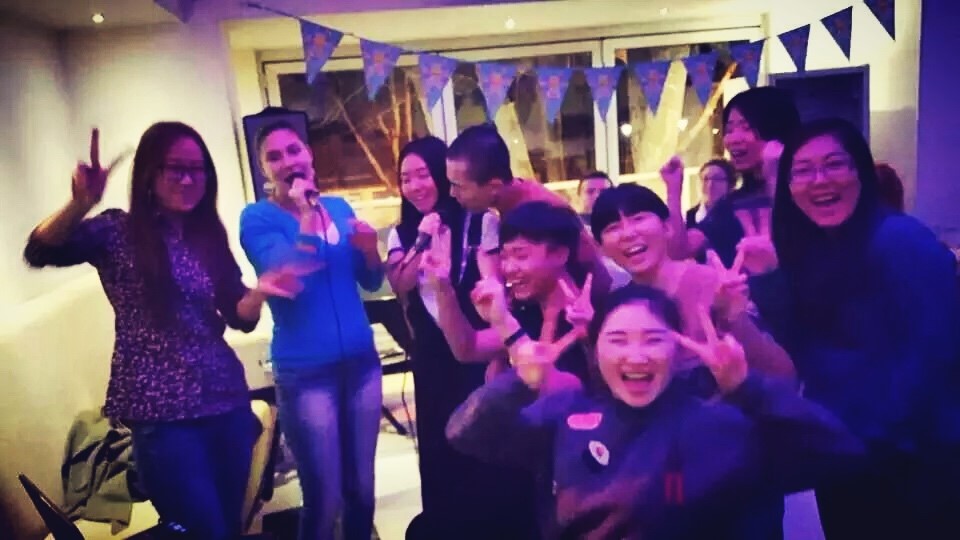 We are singing happily