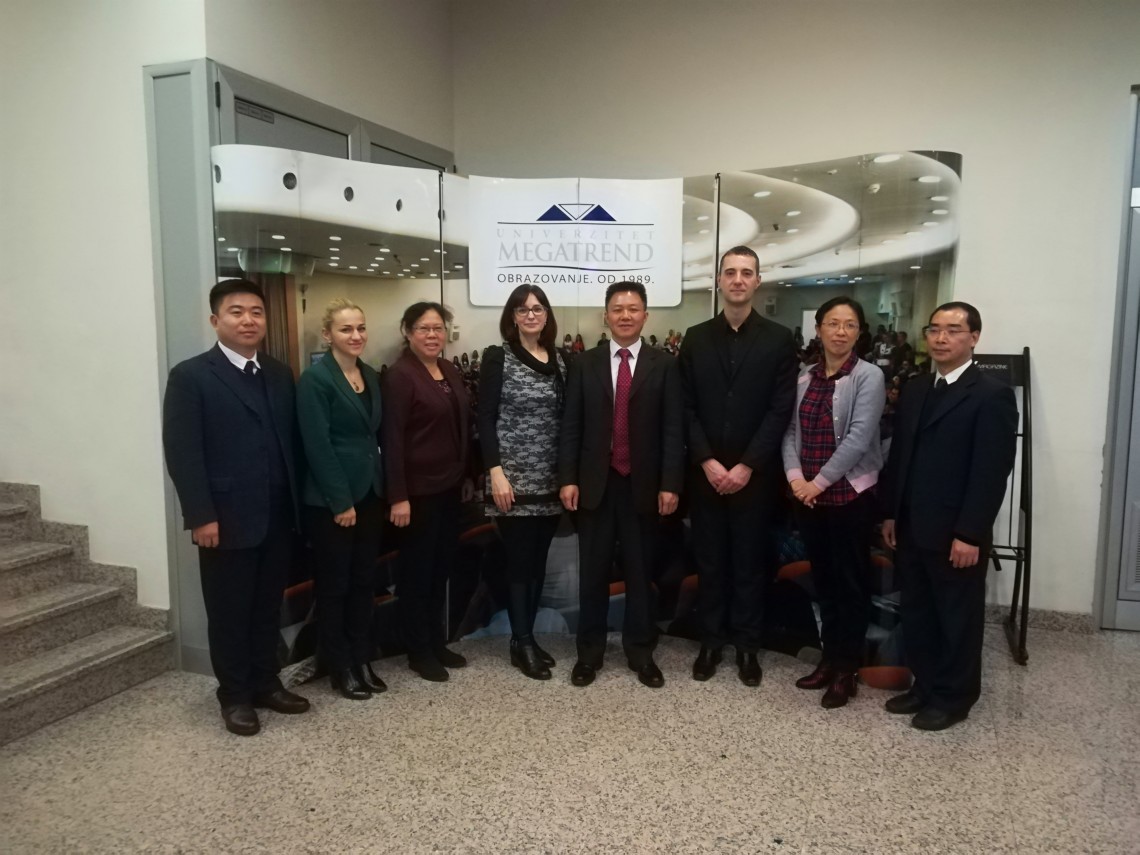 High-level Chinese Delegation of Guizhou University of Finance and Economics delegation visited our university on Monday, 4th December, 2017. The Chinese delegation was hosted by prof. Katarina Zakić, PhD, Vice-Rector for International Cooperation Department; prof. Dragan Ćalović, PhD, Head of International Cooperation Department; Đorđe Čolović, Rector's Advisor and Branka Marković, Coordinator of International Cooperation Department.
The Chinese delegation was led by Professor Yang Jong, Vice President of the University. We considered future forms of cooperation, and the first step was signing of a cooperation agreement between the two universities.
Having arranged future cooperation, which will especially benefit the students of our university, the guests visited the headquarters and were convinced that it provides all the necessary conditions for studies to our and future Chinese students. The guests noted that in addition to curricula, both universities are characterized by modern infrastructure.