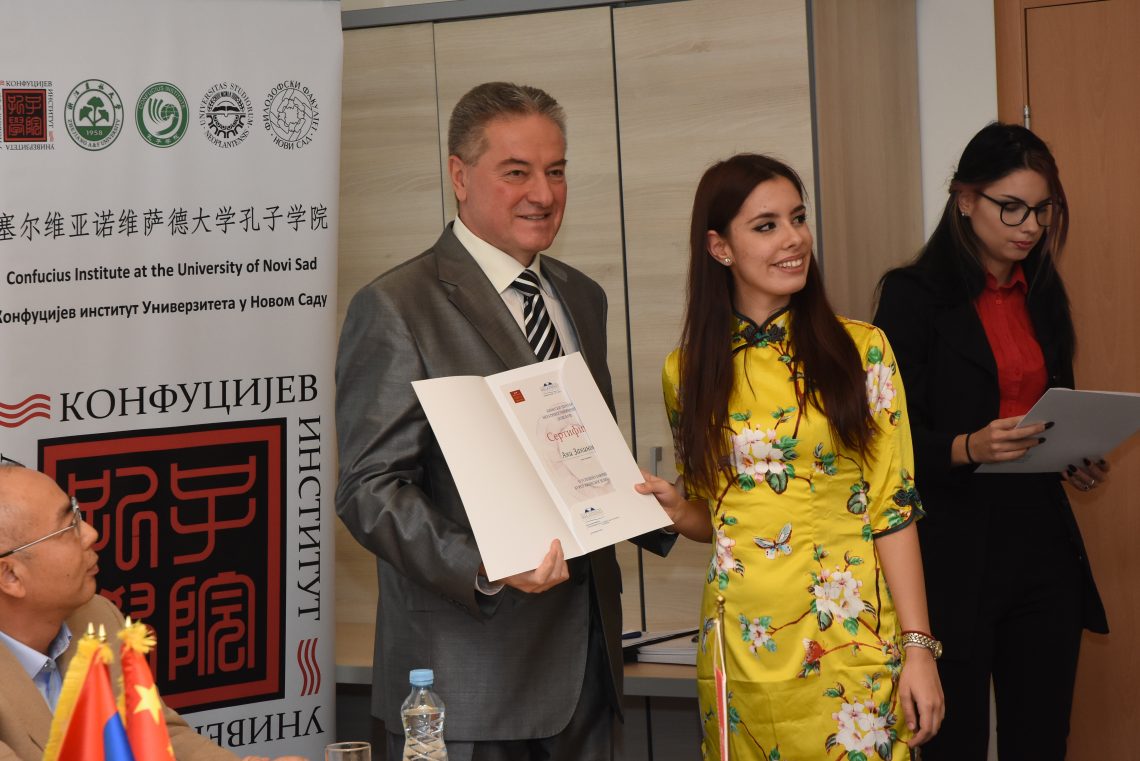 Awards to the best students of Chinese language
Anniversary celebration of the Founding of the Chinese Center was held at Megatrend University. On this occasion awards were given to the best students of Chinese language and culture for their outstanding performance and achievement.
The students and guests were greeted by prof. Miodrag Jevtic, PhD, Deputy Rector of
Megatrend University, prof. Dragan Calovic, PhD, Vice-Rector for International Cooperation, and prof. Hui Chen, PhD, Director of the Confucius Institute in Novi Sad.
"Megatrend University is proud to encourage the academic cooperation between the two countries", said prof. Jevtic, stating the fact that more than 500 boys and girls have learned Chinese language and studied Chinese culture and economy. Moreover, Megatrend University cooperates with 13 major Chinese universities, and has recently organized the first fair of Chinese higher education in Serbia.
Prof. Hui Chen praised genuine commitment of students of Megatrend University to studying the
social, scientific and cultural phenomena of contemporary China. Most of them work successfully in Serbian and Chinese companies.
The ceremony was attended by Aleksandar Gajovic, State Secretary in the Ministry of
Culture and Information of the Republic of Serbia, Mahdi Shirazi, Iran's Cultural Attaché in Serbia, and Dr. Zijad Becirovic, Director of the International Institute for Middle-East and Balkan Studies from Ljubljana.
Photo: M. Rajkovic – Kaktus