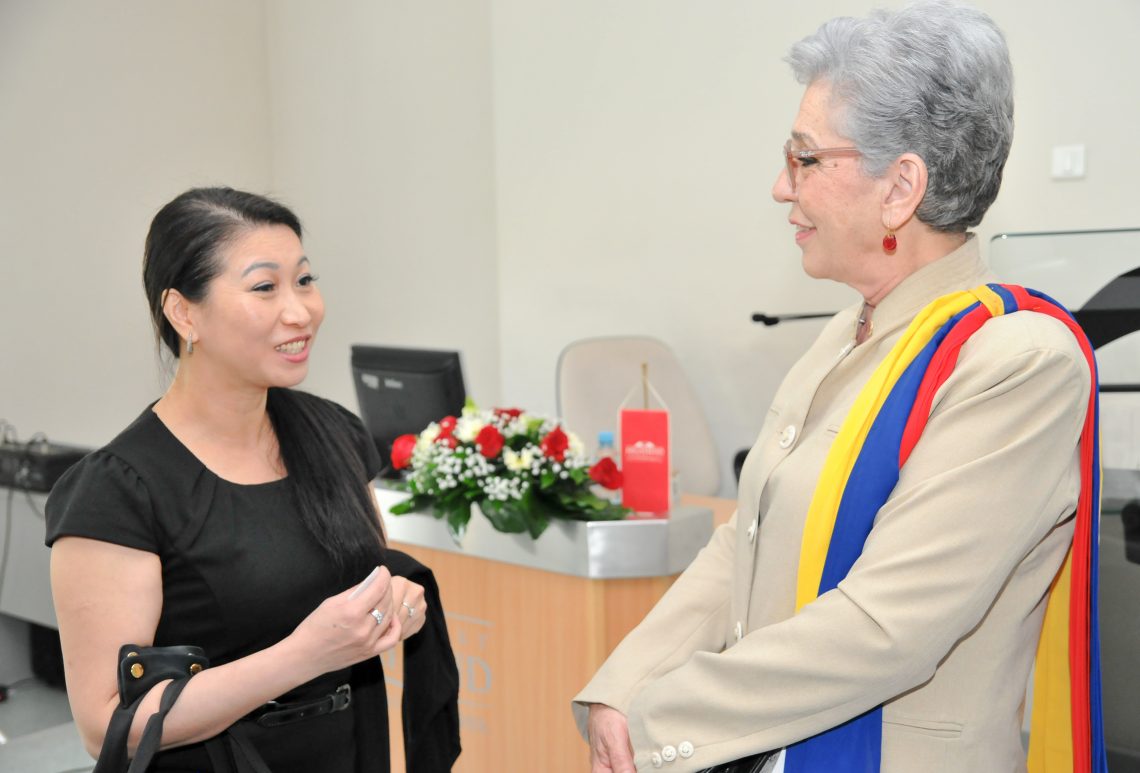 Business Forum Macau – Serbia (Balkan) was held at Megatrend University in Belgrade, on 21st of June. Business Forum Macau – Serbia was organized in cooperation with the Macao Association for the Promotion of Asia – Pacific – Latin America (MAPEAL), supported by the Office of Tourism and Promotion and the Macau Government's Trade and Investment Promotion Institute.
The purpose of the forum is to understand the business opportunities provided by Macau and its special status within the PR of China, which is an integral part. Also, the "International Trade and Development Fair" is presented as one of the most important fairs in Pearl River Delta. This is the largest urban area in the world with about 50 million people.
The official president of the Macau Association – MAPEAL, PhD Sonia Chan Prado, held a brief presentation on the potentials and possible areas of cooperation between Serbia and Macau, the conditions for participation in the fair and the interest in developing business in that part of the world.
In the Business Forum Macau – Serbia, representatives of Serbian Ministries, Government, businessmen, professors and students took a part.